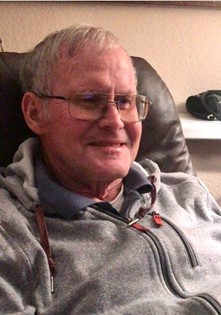 Lewis "Lew" Wright
Dec 21, 1945 - Aug 14, 2023
Lewis "Lew" Wright, 77, of Riverton, Wyoming passed away at his home on Monday, August 14, 2023. As where his wishes there will be no services.
Lewis James Wright was born on December 21, 1945 in Morristown, New Jersey to Raymond Gerald and Anne (O'Brien) Wright. He grew up in the Rockaway/Denville area and graduated from Morris Heights High School. He graduated Utah State University in Logan, Utah with a Bachelors of Art in History. After college he moved back to Rockaway. In 1975 he moved his family to Riverton, Wyoming to work for the Wyoming Highway Patrol after graduating from the Wyoming Highway Patrol Academy.
On January 27, 1968 in Elko, Nevada he married Nancy Lynn Porter, they celebrated their 55th wedding anniversary this last January. Together they had two sons, Brian and Bradley.
Lew was an Executive for the Boy Scouts of America in New Jersey, owned his own house painting company, retired from the Wyoming Highway Patrol after 30 years of service, and was a US Marshal Court Security Office in Lander, Wyoming.
He was a member of the Mason's, Rocky Mountain Car Club, and Wyoming Highway Patrol Association.
Lew loved old cars, he restored 3 Chevrolet Corvairs and was still working on more. He also restored a 1972 MGB and a 1954 Buick which he turned into a Wyoming Highway Patrol car and gave it to the Wyoming Highway Patrol Association to be used and displayed at events. He was an avid reader and a true friend of the Fremont County Library, the librarians had a hard time finding books he had not read!
He is survived by his wife, Nancy Wright of Riverton; sons, Brian Wright of Riverton and Bradley of Scottsbluff, Nebraska; he had no daughter but considered his daughters-in-law as his daughters, Cindy Wright of Riverton and Seanna Wright of Scottsbluff; grandchildren, Michael Wright, Leah Wright, Olivia Wright, and Avery Wright; and brother, R. Gerald "Gerry" Wright, III of Moscow, Idaho.
He was preceded in death by his parents, Gerry and Anne Wright.
Memorials may be made to The Cancernoid Foundation or the Riverton Public Library in care of Davis Funeral Home, 2203 West Main Street, Riverton, WY 82501.
On-line condolences may be made at TheDavisFuneralHom.com.
Arrangements under the direction of Davis Funeral Home, Crematory, and Monuments.