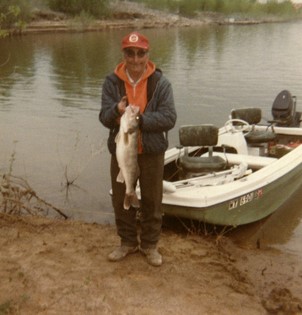 Raymond Laitner
Mar 9, 1906 - May 26, 2007
Raymond Laitner, who was the oldest participant in Riverton's Centennial Parade last August, died Saturday, May 26, 2007, at his home in Morton. He was 101 years old.

Funeral services will be held at 2 p.m. Wednesday, May 29, at the Davis Funeral Home of Riverton. A viewing will be held at noon at the funeral home, preceding the funeral.

Raymond Laitner was born March 9, 1906, at Omaha, Neb., the son of Frank and Emma Laitner. He attended school intermittently through the third grade, some in the seventh, a little in the 10th grade, and then quit school. His father was a cigar maker and the young man helped in the shop

The family moved to a homestead in South Dakota, but lost it in 1912. This move was made with horse and wagon. After returning to Omaha, they regrouped and headed for Bill, Wyo., in 1917. They farmed there until 1935.

Mr. Laitner came to Kinnear in1936 and started farming with his brother, Ernie, on the latter's homestead, which is presently the Patti Slack ranch.

Mr. Laitner married Norma Runyan in 1954. They bought the old Harley Ingwerson place west of Morton and Mr. Laitner lived there until 2003, after Mrs. Laitner's death in 2000. Mr. Laitner then moved to a mobile home on the Doug and Linda Hill ranch until his death.

His family said Mr. Laitner enjoyed fishing, gardening, reading, sports on TV, hunting, and traveling. His last trip in the motor home was taken in 2003.

Survivors include sisters-in-law, Vera Bloomer and husband Tom of Ogden, Utah, and Lois Runyan of Texas.

He was preceded in death by his wife, Norma; his parents, Frank and Emma Laitner, and his brother, Ernie.

On-line obituaries are available and condolences for the family may be made at: thedavisfuneralhome.com

Services are under the direction of the Davis Funeral Home of Riverton.