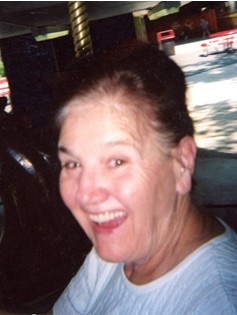 Mary Lou Bishop
Nov 30, 1933 - Sep 1, 2023
Mary Lou Bishop, 89, passed away on Friday evening, September 1, 2023 at the Thermopolis Rehabilitation and Wellness in Thermopolis, Wyoming. According to her wishes cremation has taken place; she will be laid to rest near Camargo, Oklahoma.
Mary Lou was born in Harmon, Oklahoma on November 30, 1933 to Ira Jackson and Opal (Young) Jackson. Mary Lou lived in Oklahoma until she was 17 when she went to visit her brother in Denver, Colorado. While in Denver Mary Lou met her first husband, Don Shankle.
Mary Lou and Don were married in 1951. To this union four children were born: Dave, Larry, Donna and Jimmy. The couple divorced in 1973.
Later Mary Lou married Bob Bishop. The couple was married for over 30 years until Bob passed away in 2004. The couple were members of the Wellington Nazarene Church in Wellington, Kansas
Mary Lou lived in Fort Collins, Colorado until 2016 when she moved to Thermopolis, Wyoming to be closer to her son.
Mary Lou was a cook at Colorado State University, she also worked at Hallmark and Walmart in Wellington, Kansas.
Traveling, fishing and driving were some of Mary Lou's favorite hobbies. Mary Lou enjoyed traveling via Amtrak across Canada, US and Mexico. She loved fishing and was an excellent fly tier. Mary Lou also enjoying driving her Ford Sport Trak to see her family.
She is survived by her sons, Dave (Paula) Shankle of Riverton, and Larry (Mary Anne) Shankle of Las Vegas, Nevada; sister Juanita Fothergill of Shamrock, Texas; brother Carl Jackson of Woodward, Oklahoma; grandchildren including Justin and Bubbles Bishop, Tim Shankle, Jennifer Shankle, Ryan Shankle, Jason Shankle, Marshall Shankle, Cody Shankle, Zeke Shankle, Chris Shankle, Melody DeJulio, Angela Bishop and Kristin Knox; as well as numerous great grandkids, nieces and nephews of the Jackson family.
Mary Lou was preceded in death by her parents, Ira and Opal Jackson; husband, Bob Bishop; son, Jimmy Lee Shankle in 2007 and his wife Terese in 2018; daughter, Donna Shankle in 2022; brothers, Johnny, Lloyd, Lemuel and Kenneth; step-son, Bobby Bishop.
On-line condolences may be made at TheDavisFuneralHome.com.
Arrangements are under the direction of Davis Funeral Home, Crematory, and Monuments.