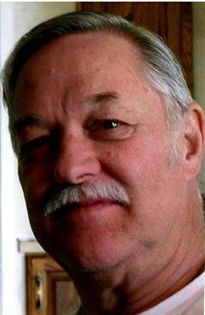 Leland Pryor
Sep 1, 1943 - Sep 10, 2023

No services will be held for Leland Pryor, 80, who passed away on Sunday, September 10, 2023 surrounded by his loved ones at The Help for Health Hospice Home in Riverton, Wyoming. Cremation has taken place.
Leland "Doug" Pryor was born on September 1, 1943 to James and Mary Pryor in Carlsbad, NM. He graduated from Carlsbad High School in 1961 and enlisted in the United States Army Military Police and was stationed in Ft. Belvoir, Virginia. He later joined the Army National Guard and retired from Military Service in 2003.
Leland studied Criminal Justice and started his law enforcement career in 1968 in Belmont, CA. He later moved to Fairfield, CA and became a motorcycle officer. He was listed as a sharpshooter and expert in military weapons. Leland later moved to Wyoming and worked for Converse County Sheriff's Office as County Undersheriff. Years later he was chosen as Chief of Police in Dillon, Montana. Leland also worked as a Welfare Fraud Investigator and Sergeant at the Washington State Prison. He finally returned to Riverton, Wyoming and retired from AKAL as Federal Court Security.
On June 19, 1985 Leland married Elizabeth Gordon and the two celebrated 38 wonderful years together.
Leland was of Christian Faith and attended Cornerstone Church until his illness.
Leland loved spending time with his family, especially his grandkids. He loved traveling to new places with his wife from coast to coast. He truly loved the mountains and lakes. They often traveled by tour bike until the Doctor told him it was time to give it up.
Leland just loved life and people. If you knew Leland "Doug" you instantly had a friend.
He is survived by his wife, Elizabeth "Betty;" four daughters, from a previous marriage, Christie (Thad) Henderson, Cinndie (Joe) Hall, Cara (John) Keith of Salt Lake City, Utah and Carinda (James) Worley of Texas; three stepdaughters, Michelle (Brian) Duke of Beverly Hills, FL; Jennifer (Corey) Sinclair of Beverly Hills, FL, and Amy Monroe and finace' Brian Simon of Riverton, WY; numerous, grandchildren and great grandchildren.
He was preceded in death by his parents, James and Mary Pryor; his brother, Jimmy Pryor; and parents in-law, Gale and Rose Gordon.
On-line condolences may be made at TheDavisFuneralHome.com.
Arrangements are under the direction of Davis Funeral Home, Crematory, and Monuments.