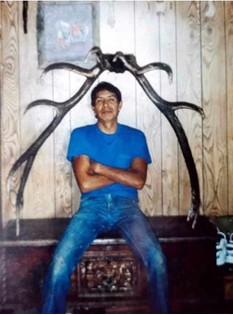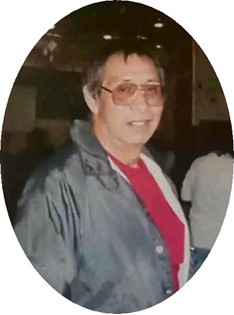 Dorsey Willow
Apr 27, 1948 - Sep 18, 2023
Dorsey Edmond "Baby-O" Willow, 75, of Ethete, Wyoming passed away on Monday, September 18, 2023. A prayer service will be held at 7:00 pm on Friday, September 22, 2023 at Blue Sky Hall followed by the wake at 542 Ethete Road Ethete. The funeral service will be at 10:00 am on Saturday, September 23, 2023 at Blue Sky Hall with burial at Yellowcalf Cemetery.
Dorsey Edmond Willow was born to Annie Judson and Michael Willow on April 27, 1948 in rural Arapaho Wyoming. He attended Elementary School at Mill Creek in Ethete. He later went to study welding in Madera, California.
Dorsey received his CDL and work as an over the road trucker. He worked for Wyoming Indian Schools for 30 years, retiring in 2017. He then went to work at the Wind River Casino and retired in 2023. He also worked as a Sho-Rap Fire Fighter.
On May 24, 1985, Dorsey married Barbara Dunstan in Lander, Wyoming.
Dorsey loved nature and the outdoors with his family. He loved the mountains, hunting, fishing, and getting wood. Dorsey was a strong traditional Arapaho man. He had a strong belief in the Native American ceremonial ways.
He is survived by his sons, Bryon Willow, Jay Martinez, Austin Willow, Houston Willow. Curtis, Benson, Beaver C'Bearing, Sydney Willow, Colley Willow, and Martin Goings, Derrick Willow, Ben Tabaha, Skye Willow, and Roland Iron, Jr., Judson and Vince White, Terry Joel Wilson, Pat Whire, Steve White, Sr., and Hank White; daughters, Tricia Jorgenson, Carrie Benson, Chole, Chloeah, and Julie Goings, Jocelyn and Maxine White, Philma Willow, Dodie White, and Roxanne Hines; brothers, Nelson White, Sr., Alfred Willow, Marcus Willow, Thomas Willow, and Verne Willow; and sisters, Alvera Willow, Mavis willow, Laverne White, Grace Willow, Bev Willow, Terry Willow, Wanda Willow, Kathy Vann, Becky Bishop, Marcene Willow, Rita Willow, Gloria C'Bearing, Salina Quiver, Chippa Goggles, and Hattie Willow; and all his Sundance grandsons.
He was preceded in death by his parents, Michael and Annie Willow; brothers, Philbert Willow, Merlin Willow, Lynn White, Crawford White, Pat C'Bearing, Valentine C'Bearing, Douglas Willow, Ernest Willow, Jr., and Aloysious Willow, Jr. twin brothers, Geroge Michael and Delmar Willow.; Sisters, Karen Noon, Henretta Crispin, Emma Jean Armour, Loris Goings, Lenora Willow, and Penny Robertson; granddaughter, Amber Rose Iron Eyes; nephews, Michael Judson Willow and Francis Goggles; niece, Cyndee Underwood; and uncles, Ernest Willow, Sr., Dicky Antelope, Sidney Willow, Jr., and Aloysious Willow, Sr.; aunts, Salina C'Bearing, Josephine White, and Beatrice Weasel Bear.
All of his in-laws, The River People of the Northwest.
On-line condolences may be made at TheDavisFuneralHome.com
Arrangements under the direction of Davis Funeral Home, Crematory, and Monuments.