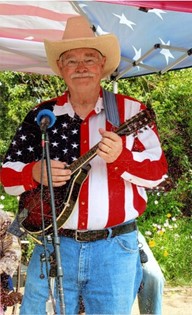 Rodney "Rod" Trumble
Apr 23, 1938 - Sep 22, 2023
Rodney "Rod" Trumble, 85, of Riverton Wyoming, passed away at Westward Heights and Care Center in Lander, Wyoming on Friday, September 22, 2023. As were his wishes cremation will take place and a Family Celebration of Life will take place at a later date.
Rodney Allen Trumble was born on April 23, 1938 in Savannah, Missouri to Howard Melvin and Martha "Lucille" (Willamson) Trumble. He attended elementary school in Laramie, Wyoming and junior high and high school in Green River, Wyoming and received his master degree from the University of Wyoming.
Rod was baptized into the Baptist faith and was involved in choir and gospel band.
Rod worked at many different jobs some of which were, grocery store, diesel mechanic, CNA and hay hauler. He was a music teacher for 29 years.
He lived in Midwest, Laramie, Green River, Big Piney, Lander, Atlantic City, and Riverton, Wyoming, also in Tri-City, Canyonville, and Florence Oregon, and Camp Verde, Arizona.
Rod enjoyed mechanics. Building, hunting, play and singing music. He was very involved with the Riverton Senior Center.
He is survived by his wife, Jo Anne Trumble; sons, Toby (Naomi) Trumble, Chris (Kimly) Trumble, and Andy (Sharon) Trumble; daughter, Trudy (Christian) Trumble; sisters, Cora Beth (Corky) Ed Marx, Ronda Burnham, and Anne (Kent) Ramon; daughter-in-law, Deanna Trumble; 11 grandchildren, and 5 great grandchildren.
He was preceded in death by his parents, Howard and Lucille Trumble; grandparents, Cleo and Cora Williamson; son, Zac Trumble; and grandson, Scott.
On-line condolences may be made at TheDavisFuneralHome.com
Arrangements under the direction of Davis Funeral Home, Crematory, and Monuments.