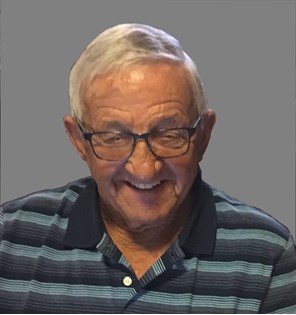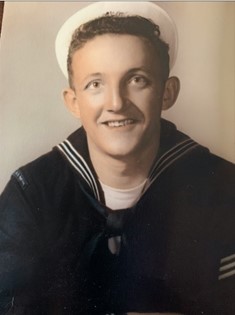 Garold "Gary" Gene Galey, Sr.
Oct 6, 1938 - Sep 27, 2023

Gary Galey, 84, a long-time resident of Crawford, Nebraska and father of long-time Riverton educator and coach, Jay Galey will held at 10:30am, Saturday, October 7, 2023 at Christ Community Church in Crawford, with Pastor Steve Mallory officiating. Music will be provided by Tim Bosak. Burial will be at the Crawford Cemetery. He died September 27, 2023 at Ponderosa Villa in Crawford, where he had been a resident for a short time.
Garold "Gary" Gene Galey was born October 6, 1938 to James Thomas and Eva (Cunningham) Galey in Chadron, Nebraska. The family farmed east of Chadron for several years; he and his older brothers Tom, Jr., Bob, and Bud, attended school in Chadron until the family relocated to Whitney in 1954. He then attended Crawford High School, following which he enlisted in the U.S. Navy, serving most of his four-year tour (1956-1960) aboard the heavy cruiser USS Macon with the Atlantic Fleet and Mediterranean.
Following his release from active duty, he married Zoleta Hamaker on July 29th, 1960 in Scottsbluff. They made their home in Crawford, where they raised two boys: Garold "Gene" and Jay Allen. Gary worked for the Kansas-Nebraska Gas Company for 36 years. During those years, he and Zoleta also owned and operated "Galey's Little Grocery Store" for 10 years. After retiring from Kansas-Nebraska, Gary established "Galey Repair," installing and repairing heating, air conditioning, and other appliances for residents in and around the Crawford region. He finally retired at age 83.
Throughout his career, Gary was active in community affairs. He served on the Crawford Hospital Board, School Board, and was a member of the Volunteer Fire Department. He was also very active in the Crawford Jaycees. He and Zoleta enjoyed winter visits to Arizona, where Gary was able to pursue his love of golf.
Gary spent a lot of time with his sons Gene and Jay with school activities, hunting, fishing, sports, and riding motorcycles. He and Zoleta also enjoyed spending time with their grandchildren, taking them on vacation excursions during their summers.
Gary is survived by his son, Jay (Meloni) of Riverton, WY; brother Bob (Naomi), Whitney, NE; sisters Margaret Galey, Rapid City, SD; and Karen (Larry) Miller Spearfish, SD; sister-in-law Kay Galey, Chadron, NE. Four grandchildren: Dezarae Brandt (Jason) of Gering, NE; Chance (Jenna) of Bloomfield, CO; Jaycy of Omaha, NE; and Thomas James "TJ" (Adair) of Riverton, WY. Also surviving are five great-grandchildren, many nieces and nephews, grand-nieces and nephews, as well as numerous cousins.
Gary was preceded in death by his wife, Zoleta, and son, Gary Gene; his parents, two brothers, Tom and Bud, and one sister-in-law, Dorothy (Tom) Galey.
Arrangements are under the care of Dugan-Kramer Funeral Home of Scottsbluff. Memorials have been established for the Crawford Volunteer Fire Department and Ponderosa Villa. These may be sent to: Jay Galey, 121 West Bell Ave., Riverton, WY 82501.
Following the service, a luncheon will be served at the Legend Buttes Golf Clubhouse.