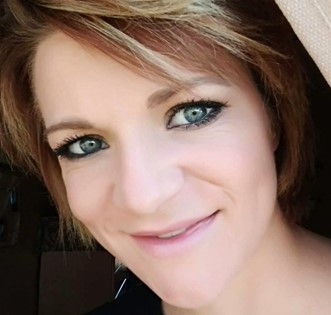 Cortney Brooke Mole
Apr 25, 1990 - Sep 29, 2023
A Memorial service will be held at 2:00 p.m., Friday, October 6, 2023 at Davis Funeral Home. Inurnment will follow at Mountain View Cemetery. Memorial contributions may be made to the Cortney Mole Memorial Fund in care of Davis Funeral Home, 2203 West Main St., Riverton, WY 82501.
Mrs. Mole passed away on Friday, September 29, 2023 in Casper, Wyoming.
Cortney Brooke (Hiser) Mole was born on April 25, 1990, daughter of William "Bill" Hiser and MaryKay Winchester in Lander, Wyoming.
She was an avid hunter and loved the outdoors. She enjoyed spending time with her family and had many interests outside the home. She was an amazing interior decorator and loved to redecorate whenever the opportunity presented itself.
Her parents, William Hiser and MaryKay Winchester would like Cortney to be remembered as a strong and loving person who spoke her mind, never pulled any punches and possessed a wicked sense of humor, able to make fun of herself and make light of the many medical issues she faced over the years. She enjoyed sharing her view of the world on social media with sayings she would find.
Cortney was preceded in death by her cousin, Ryan Schroeder; grandfather Robert Hiser; grandmother, Patsy "TuTu" Watt; grandmother, Darlene (Allen) Stoltzer; and great grandmother, Pat Thompson.
She is survived by her husband; Dalton James Mole of Riverton; children; Carmon Maryann Palmer and Torryn James Mole; father, William E Hiser (Dana) of Overgaard, AZ; mother; Marykay Winchester, of Riverton, WY; brother, Bryce Riley Hiser, of Riverton; sister, Justine Kummer (Kevin) of Hudson, WY; brother, Christian Hiser (John) of Casper, WY; stepbrother, Zachary Stack (Laura) of Eastsound, WA; grandparents, Clyde and Pam Winchester, of Lander, WY; niece, Kadance Kummer of Hudson, WY; nephews, Eric and Evin Kummer, of Hudson, WY; lifelong friend and cousin, Shallary Guyman, of Utah; father-in-law, Jim Mole of Riverton; mother-in-law, Dusty Collver, of Riverton; and numerous other aunts, uncles, cousins, nieces and nephews all who share in the sadness of her passing.
On-line condolences may be made at TheDavisFuneralHome.com
Services under the direction of Davis Funeral Home, Crematory, and Monuments.