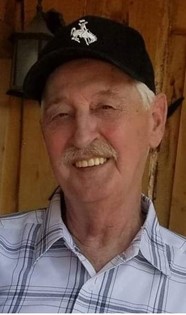 John Anderson
Sep 9, 1949 - Oct 1, 2023
It is with heavy hearts that we announce the passing of John William Anderson, a beloved father, grandfather, brother and friend, on October 1, 2023. He departed this world peacefully in the comfort of his own bed.
John William Anderson was born on September 9, 1949 in Tooele, Utah to Beulah Von Noy Anderson and Glen Anderson. John was a pillar of love to all who had the privilege of knowing him.
As a father, John was the embodiment of kindness, patience, grace and guidance. He instilled in his children the values of strong work ethics, compassion, loyalty, kindness, and the ability to love unconditionally. His laughter was infectious and his stories were filled with wisdom. John created countless cherished memories with his family, including fishing, playing basketball, celebrating birthdays with his grandson Ryder each summer, and being present at his daughter Kristen's wedding and his son Mike's wedding, and watching football together, always rooting for the 49ers.
Outside of his role as a father, John was known for serving a LDS mission to Ohio for two years from 1970-1972. Everyone who met him, loved him. He was always taking care of others and very giving of his time. John had a passion for basketball and had a scholarship to play in college
John was a loving father to Sherri Hensley, Donnie Hensley, Christa Bell Anderson (who passed away August 28, 1979), Michael Anderson, Misty (Donald) Criswell, and Kristen (Brett) Alleman. He is also survived by 13 grandchildren and 9 great grandchildren.
In this time of grief, we find solace in the knowledge that John is at peace and that his love and teachings will live on through his family and all who were touched by his kindness.
A celebration of live will be held at a later date.
On-line condolences may be made at TheDavisFuneralHome.com
Arrangements under the direction of Davis Funeral Home, Crematory and Monument.