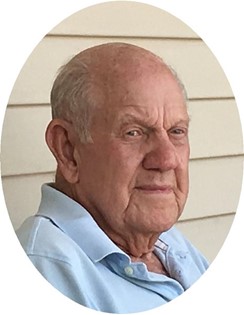 Van Jensen
Mar 9, 1931 - Oct 10, 2023

Van Jensen, 92, of Riverton, Wyoming passed away at Sage West Hospital – Riverton on Tuesday, October 10, 2023. A viewing will be from 1:00 pm to 2:00 pm on Monday, October 16, 2023, at Davis Funeral Home followed by the funeral service at 2:00 pm. Interment will follow at Mountain View Cemetery.
Van LeRoy Jensen was born on March 9, 1931 in Randlett, Utah to William Wallace and Mary Delila (Winn) Jensen. He worked on the farm with his family in Randlett and attended Alterra High School.
On December 30, 1950 he married Leona Maxine Christensen in Salt Lake City, Utah. They raised their four children in Utah. They were married for over 72 years.
On October 9, 1951 he joined the U.S. Marine Corps and was stationed in Camp Lejeune, North Carolina. He was honorably discharged on October 8, 1953, returning to Salt Lake City, Utah.
Van worked in the machinist shop as the head machinist ELMCO in Salt Lake City for over 20 years. He then worked in the oil field before retiring.
The family lived in Salt Lake City, Kearns, and Vernal Utah. In 2000 he and Leona moved to Riverton, Wyoming where they remained until his death.
Van enjoyed farming, rebuilding farm equipment, carpentry while redoing his home, hunting, and fishing. He took great pride in his yard and worked in it daily right up to his death. He and Leona won Yard of the Year twice
He is survived by his wife, Leona Jensen; sons, Bill Jensen and Terry Jensen and wife, Peggy; daughter, Barbara Merrick and husband, Darren; grandchildren, Lora Allgier, Tina Allgier, Mike Jensen, Shiela Addams, Chris Jensen, Robert Merrick, Byran Merrick, Tony Merrick, Daniel Merrick, Nick Merrick, and April Rochelle; and several great grandchildren and great, great grandchildren.
He was preceded in death by his daughter, Lydia Allgier; granddaughter, Rachael Merrick; parents, two sisters, and five brothers.
On-line condolences may be made at TheDavisFuneralHome.com
Services under the direction of Davis Funeral Home, Crematory, and Monuments.