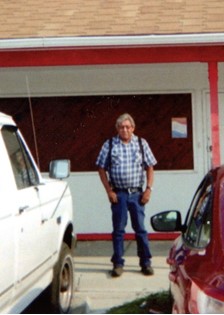 Andrew Brown, III
Nov 25, 1948 - Nov 11, 2023
Funeral services for Andrew L. Brown, III, who passed away on Saturday, November 11, 2023 in Arapahoe, Wyoming will be held at 10:00 a.m., Friday, November 17, 2023 at his home, 390 17 Mile Road with burial to follow at the Arapaho Catholic Cemetery. A Wake will begin at 3:00 p.m., Thursday, November 16, 2023 also at the home.
Andrew was born on November 25, 1948, son of Andrew L. Brown, Jr. and Veronica (Warren) Brown in Fort Washakie, Wyoming. Andrew was baptized into the Catholic faith.
Throughout his life, Andrew worked numerous jobs but was proud of teaching the Arapaho language. He enjoyed hunting, cutting wood and building stuff as well as playing pool, gambling at the casino and especially spending time with his family.
Survivors include his sons, Andrew L. Brown, V., Donald A. Brown and George T. Brown; daughters, Janice Charley, Lisa Duran and Colleen Brown; brothers, Alan Brown and Vernon Brown.
He was preceded in death by his parents; son, Baby boy Brown; daughter, Melissa Brown; brothers, Charles John Thomas, David Brown and Gary Brown; sister, Ruthann Brown; granddaughter, Darlene.
On-line condolences may be made at TheDavisFuneralHome.com
Arrangements are under the direction of Davis Funeral Home, Crematory, and Monuments.