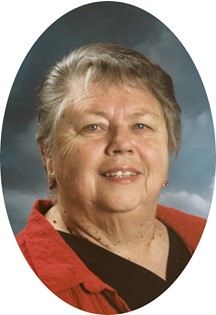 Alice "Jo" Veach
Nov 18, 1946 - Mar 17, 2012
Memorial services for Alice "Jo" Veach, 65, of rural Riverton are at 10 a.m. on Saturday, March 24, at St. John Lutheran Church in Riverton.

Mrs. Veach died at her home on Saturday morning, March 17, 2012.

Alice Jo Snowden was born in Avon, Ill., on Nov. 18, 1946, the daughter of Robert Lee Snowden and Lucretia (Maul) Snowden. She grew up in Peoria, Ill., where her mother taught school and her father worked at a service station. An only child, she had moved with her family to Jeffrey City in the late 1950s while she was in the seventh grade. She was graduated from Lander Valley High School.

She married Robert Veach in Jeffrey City on Oct. 15, 1964. They later divorced.

Mrs. Veach was a para-professional in special education at the Jackson Elementary School in Riverton for 25 years and had worked for Fremont County School District 25 for 30 years before her retirement.

Her family said Mrs. Veach enjoyed writing poems, especially for her family, spending time with her grandchildren, cooking, reading murder mysteries, enjoyed being around children and enjoyed her work, and playing the marimba.

Mrs. Veach was a member of St. John Lutheran Church where she served several times on the council and cleaned the church building.

Survivors include her former husband, Bob Veach; a son, Earl Veach; a daughter, Verna Gonka and her husband John, all of Riverton; six grandchildren, Brandi Veach and her companion Anthony Rodriguez, Shandal Veach of Cody, Chance Gonka, Brittany Veach of Boise, Idaho, Colton Gonka, and Bradon Veach, and one great grandchild, Kyra Rodriguez.

She was preceded in death by her parents.

Memorials may be made to the Shrine Hospitals for Children, in care of the Davis Funeral Home, 2203 West Main Street, Riverton, WY 82501.

On-line condolences may be made at: theDavisFuneralHome.com

Services are under the direction of the Davis Funeral Home of Riverton.