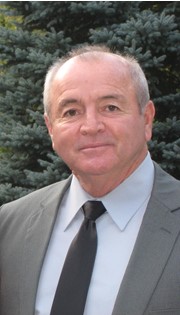 Robert "Bob" Crippen
Jun 1, 1951 - Aug 27, 2017
Robert "Bob" Crippen, 66, of Riverton, passed away at the Help for Health Hospice Home on August 27, 2017. A memorial service will be held at 1:00 pm on Saturday, September 2, 2017, at the Kingdom Hall of Jehovah's Witnesses. A reception will follow at the Riverton Elks Club starting at 2:00 pm.

Robert Harvey Crippen was born on June 1, 1951 in Colusa, CA to Thomas Harvey and Carmen Rose (Gomez) Crippen. The first nineteen years of his life he lived in Santa Cruz, CA, attending schools there. He then moved to Riverton, WY where he made his forever home.

He was one of the Jehovah's Witnesses and studied the Bible regularly.

He worked for the City of Riverton for the last thirteen years.

He enjoyed riding his Harley and loved spending time with his grandchildren. He was also a weight lifter having landed a state record for lifting via bench press 440lbs, more than twice his body weight.

He is survived by his sons, Luke Crippen and wife Jessica, Jeremy Crippen, and Robert Crippen, Jr.; daughters, Autumn Snyder and husband, Alan and Shawna Mohler; brothers, Nick Ruiz and Ken King; sisters, Tina Otis and Lulu Masternak; and grandchildren, Devin "BooBoo Bear" Navejas, Tegan Dodrill, Chase Crippen, Addison Crippen, Tristen Snyder, Kaleb Snyder, Jadyn Snyder, Aftin Derofa, Saibrynn Crippen, Trymberlynn Crippen, Kalistynn Crippen, Breckyn Crippen, and Daxyn Crippen.

He is preceded in death by his parents, Thomas and Carmen Crippen; brother, Nino Ruiz; and sister, Charlene Clendenin.

On-line condolences may be made to the family at www.TheDavisFuneralHome.com.

The family ask that in lieu of flowers, donations be made to the Robert Crippen Memorial at Atlantic City Federal Credit Union.

Arrangements under the direction of Davis Funeral Home.