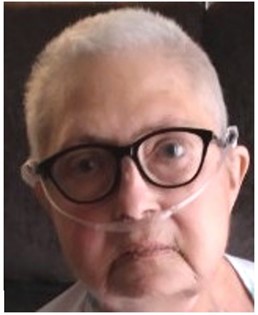 Linda Douglas-Szablewski
Jul 29, 1952 - Apr 12, 2023
Linda Jean Douglas-Szablewski, 70, of Riverton, Wyoming passed away at the Help for Health Hospice Home on Wednesday, April 12, 2023. A visitation for family and friends will be Sunday, April 16, 2023 from 4:00 – 5:00 p.m. at the Davis Funeral Home. Services will be held 10:00 a.m., Monday, April 17, 2023 at The Church of Jesus Chris of Latter-day Saints, 430 Elizabeth Drive. Burial will follow at Mountain View Cemetery where she will be laid to rest with her husband Daniel.
Linda Jean Douglas was born on July 29, 1952 in Antigo, WI, Langlade, Co. at Langlade Memorial Hospital to Archie G. and Margaret A. (Fischer) Douglas. Linda attended grade school in Antigo, WI until the family moved to Milwaukee, WI. There she attended West Division High School graduating in 1970. After school Linda went to work for Sears & Roebuck as a sales associate until returning to Antigo to care for her ailing parents. She went to work at the Vulcan for the next 18.5 years and fell in love and married Daniel A. Szablewski. After the passing of her parents, she moved to Riverton, WY in 1993. Linda would work at the local Wal-Mart for the next 9.5 years.
Linda joined the Church of Jesus Christ Church of Latter-day Saints, second ward, in Riverton.
After the passing of her husband, she received support from Fremont Counseling while attending four groups there. The groups were instrumental in finding skills she did not think she possessed. Linda produced numerous kraft items for the local fair and received quite a few ribbons for her efforts.
In June 2019, Linda was diagnosed with stage 4 cancer. She underwent an operation and then Chemotherapy. A special thank you to both her sons, Daniel and Victor, and her close friend Margaret Peart for her extraordinary care. Thank you to the hospice staff from both Lander and Riverton, WY.
She is survived by sister, Gail M. Douglas and her husband, Carl Herrmann, his daughter, Catherine Herrmann and her husband Josh Artrip, Pat Hansen's husband Eric, Debbie, Scotty and Melinda; niece, Jill Kystosek, husband Rick, Robert, Ryan and Nephew Paul Douglas; sister-in-Law, Bonny Douglas; Niece, Michelle Jahnke, Jackson J., Grant K., Niece, Megan Szymkowiak, husband Josh, John W., Josephine J.; sons, Daniel Szablewski WY, Victor and wife Joy Szablewski WY, Joel Szablewski WI.
She was preceded in death by her husband of 14 years, Daniel A. Szablewski; three brothers, Robert, William, and James Douglas; half-sister, Pat Hansen; and sister-in-law, Joanne Douglas.
Her family requests that, in lieu of flowers, donations for outstanding obligations or travel expenses be made here. (to her sister, Gail Douglas, P.O. Box 467, Riverton, WY 82501).
On-line condolence may be made at TheDavisFuneralHome.com
Services under the direction of Davis Funeral Home, Crematory, and Monuments.