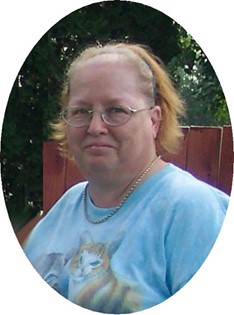 Mildred Alison Whitaker
May 13, 1949 - Oct 7, 2023
Funeral services for Mildred Whitaker, 74, will be held at 2:00 p.m., Thursday, October 19, 2023 at Davis Funeral Home. A visitation will be held from 1:00 p.m. until service time on Thursday. Cremation will follow services.
Mrs. Whitaker passed away on Saturday, October 7, 2023 in Riverton, Wyoming.
Mildred Alison Whitaker was born on May 13, 1949 in Trenton, NJ to Henry and Mildred Dorothy (Bodine) Whitaker. She grew up in Trenton and graduated from Steinert High School. She lived in Trenton until2010 when she moved to Denver, Colorado to live with her daughter and in 2014 she moved to Riverton, Wyoming.
She worked as a bookkeeper doing payroll at Trenton Janitorial Servies and a bookkeeper at Metal Litho.
She loved her game shows and never missed them, loved reading, and spending time with her family.
She is survived by her daughter, Barbara Aslam and husband, John Jackson son Robert Bobby Kratzer and wife, Jennifer; grandchildren, Marc Anthony, Marissa Hernandez and husband Jacquel Starnes, Alison Hutcheson and husband, John, Matthew Kratzer, Michael Kratzer and Dakota Anderson and wife, Haley Anderson; great grandchildren, Jayden, Emery, and Tori; brothers, Andrew Shaudys and wife, Maggie, Raymond Whitaker, and Eddie Whitaker; sister Diane Ninaltowksi and husband, Lenny; and niece. Amanda Ninaltowski.
She was preceded in death by her parents, Henry and Mildred Whitaker; and brother, Henry Whitaker.
On-line condolences may be made at TheDavisFuneralHome.com
Services under the direction of Davis Funeral Home, Crematory and Monuments.