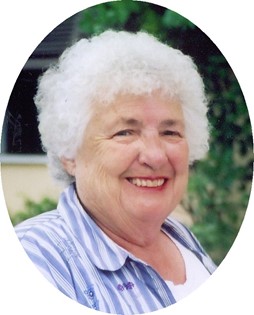 Grace Ann Mantle
Sep 26, 1939 - Jul 26, 2007
Grace Ann Spykstra was born in Denver, CO on September 26, 1937 to Dick and Nellie (DeGraff) Spykstra. She was raised on an eighty-cow dairy farm, where she started cooking and taking care of the hands at the age of ten. She graduated from Bear Creek High School in Morrison, CO in 1955 and received a scholarship to Greeley Teachers College. She graduated with honors in 1959 and moved to Craig CO that Fall to teach high school business and PE. In 1960 she met Lonnie Mantle and they were married in 1962. They moved to Riverton, WY where Grace worked at the Riverton Bank, while rodeoing with husband Lonnie. In 1965, Grace and Lonnie Mantle started Wyoming Horses. Their first contract was for 160 head of lease horses to Jackson Lake Lodge, none of which they owned yet! In addition to raising three children, she also taught adult education classes in the attic. Their ranch consisted of 6/10 of an acre east of Hudson, WY. The remainder of the pasture necessary for several hundred horses came from many Indian families in and around Arapahoe. Many good friends and neighbors were left on the Reservation when they moved to Pavillion, WY in 1973. There they bought a 550 acre ranch and grew the business to what it is today – the largest family of lease horses in the world.

Grace truly inspired not only her own children, but countless others by demanding achievement from everyone. She did this by making people find something in themselves they didn't know they had, sometimes only to be discovered many years later. Grace was an active 4-H leader, a member of the Pavillion Methodist Church and the original "Rodeo Mom". She greatly enjoyed fishing and traveling, often to tropical locations where she could combine both with family. Her favorite pastime was to update friends and family with photos of her grandkids and her latest vacation. Family was the most important thing in Grace's life and she serves as a role model to this day.

Grace died in Longmont, CO on July 26, 2007 from complications of multiple myeloma, in the arms of her family and her doctor, who is as close as family. She is survived by her husband, Lonnie Mantle, two sisters Ann Newman of Kingsburg, CO and Carol Wadleigh of Conifer, CO, three children Kail Mantle of Three Forks, MT, Mickie Mantle of Three Forks, MT, and Darlene Mantle Vogel and Bob Vogel with their three children Josee, Kit and Kage of Pavillion, WY and about a hundred strays…you know who you are. To say she will be missed is a monumental understatement.

The family will be available to receive friends from 5pm to 8pm Wednesday, August 1st at the Davis Funeral Home 2203 W. Main in Riverton WY. Services will be held at the United Methodist Church at 1116 W. Park Ave., Riverton, WY at 2pm, on Thursday, August 2nd. A procession will follow to the Mantle Family Cemetery on the Wyoming Horses Ranch, north of Pavillion, WY where a graveside service will be held. Friends and family are invited for an evening of sharing at the ranch following the burial. Memorial contributions can be made to the Wyoming Junior Rodeo Association - Grace Mantle Memorial, C/O Jamie Lyons 35 Del Ray, Lander, WY 82520 or living perennial memorials for the Mantle Family Cemetery can be made through Jerry's Flowers and Things 888 856-4447.